Kotter's 8 Steps - Learn One of the Most Popular Change Models
Kotter's 8 Steps – Learn One of the Most Popular Change Models
COURSE AT A GLANCE

Duration (to read the materials): 70 mins
Total Duration (to complete the course): 2-5 hours
Language: UK English
Voiceover: UK English
Format: Animation, interactivity, exercises
Exam included: YES
COURSE OVERVIEW
Kotter's 8 Steps Training course explores one of the most widely used change management models and will provide you with a clear understanding of the importance of initiating a change process as smoothly as possible. Kotter's research identified eight common mistakes in a major change process and this course will explain his 8-step model for a successful major change. You will learn how change management depends on good communication with your workforce from the beginning and how to plan the process to include good management and leadership skills. On completion of the course you will have a strong understanding of why change models are important and how you can engage your workforce to make change happen.
LEARNING OBJECTIVES
Following the course you will:
Understand Kotter's 8 Step model for implementing successful change
Apply the model to a change in your own workplace
Ensure that your project delivers a permanent change
WHO SHOULD TAKE THIS COURSE?
Change management skills are useful for anyone in leadership and management positions and this course has been created for those with responsibility for managing change in any area. It is useful for all managers but has been created particularly for the following roles:
Change Managers
Business Improvement Managers
Senior Managers
Programme Managers
Those designing and implementing a new process
REVIEWS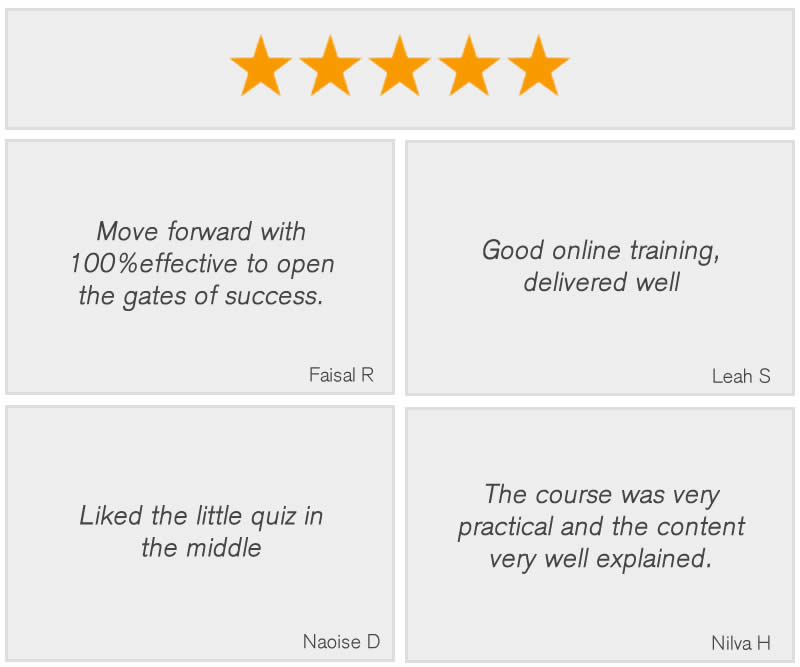 Reviews
5 stars

0

4 stars

0

3 stars

0

2 stars

0

1 stars

0
No Reviews found for this course.